Heath Ledger (1979-2008)
I'm sad, very sad tonight. I've just learnt that this great,
extremely
promising actor has passed away. He only was 28. So young…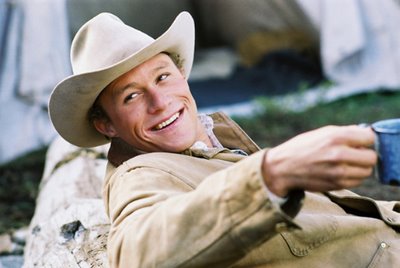 I may have seen Heath playing in a couple of films before, but his acting in Terry Gilliam's
The Brothers Grimm
was what makes me take the time to look for who he
really
was. Of course, just a bit later, his role as Ennis Del Mar in Ang Lee's critically-acclaimed
Brokeback Mountain
revealed to the world how tremendously talented he was. We will miss you.
My heart goes out to his family.
Labels: movies